2017 Honda Ridgeline changes the truck bed forever
The 2017 Honda Ridgeline is back after a total redesign from the ground up. Now available at your local Tampa Honda dealership, this ground-breaking new pickup makes revolutionary changes to truck beds and cargo capabilities.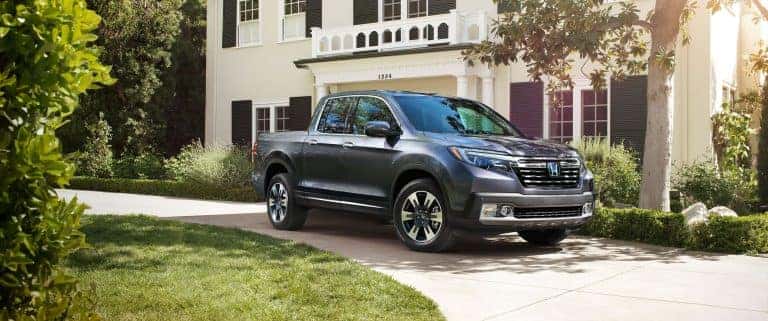 The bed of a pickup truck gives it a utility and cargo edge and distinguishes it from cars and SUVs. But the new Honda Ridgeline takes the truck bed to a whole new level and changes the way we use trucks to carry and store.
Minimal Wheel Wells
First, Honda has found a way to minimize the wheel well housing to maximize cargo capacity. So, now you can simply slide in those 4' x 8' sheets of plywood with ease without worrying about jostling it awkwardly between the wheel wells. Additionally, the revolutionary bed has a dual-action tailgate that accommodates super-easy loading and unloading by either opening down or swinging open to the side.
Plug and play
Getting away from it all can sometimes be confusing and conflicting. Sure, you want to "rough it" away from it all … but you still want to catch the big game. No worries, because the rekindled Honda Ridgeline has an available 150/400-watt in-bed power outlet built right into the bed wall. So bring your laptop and stay connected, or even bring your TV and have a family movie night from your favorite camping spot.
Store it above, or below
Even after all of the above, the most revolutionary feature of the redesigned truck at your local Honda dealershipcould be the class-first In-Bed Trunk® for storage under the bed floor. The Ridgeline features storage space beneath the surface of the truck bed, thus making it possible to keep your stuff dry without having to fit it inside the cabin. There's 7.3 cubic feet of space in there, so feel free to stuff your ice chest, a guitar and your collapsible tent under the bed and still have room for the bikes on/in the bed.
Additionally, with the 109 cubic-feet of space and room for five inside the surprisingly spacious cabin of this midsize truck, the 2017 Honda Ridgeline is a great choice for a family vehicle.
So what are you waiting for? Come test drive the perfect pickup at Tampa Honda and experience the versatility and value of the re-imagined Honda Ridgeline.