2018 Odyssey Minnie Van
Disney fans get excited, Honda has a customized mini van just for you. Presenting the all new 2018 Honda Odyssey Minnie Van. Honda is revealing the Minnie Van at the Disney D23 Expo this weekend in Anaheim California. The Minnie van is also making a guest appearance on the Disney Channel "Mickey and the Road Racers' show.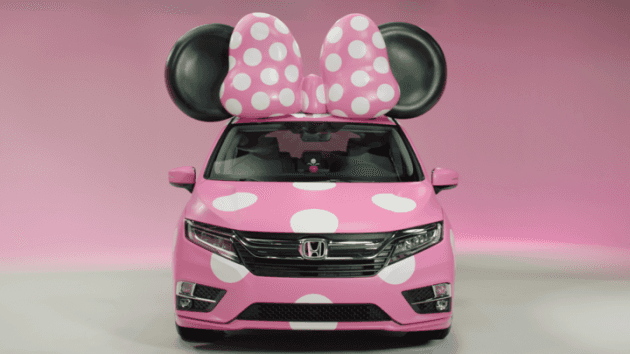 The Minnie Van was created to celebrate Honda's Disney partnership and for the Disney Unlock the Magic Sweepstakes. One winner will receive an all new 2018 Odyssey and a grand vacation to Disneyland. "The all-new Odyssey was developed for modern families offering high-tech features, flexible seating, and new styling, all aimed at keeping everyone in the family happy," said Susie Rossick, Honda marketing assistant VP. Sadly, the Minnie Van is not for sale and only part of "Minnie's Style: The Fashion House of Minnie Mouse" display for fans in Anaheim. A selection of Minnie's iconic dresses and accessories from throughout the years will also be on view.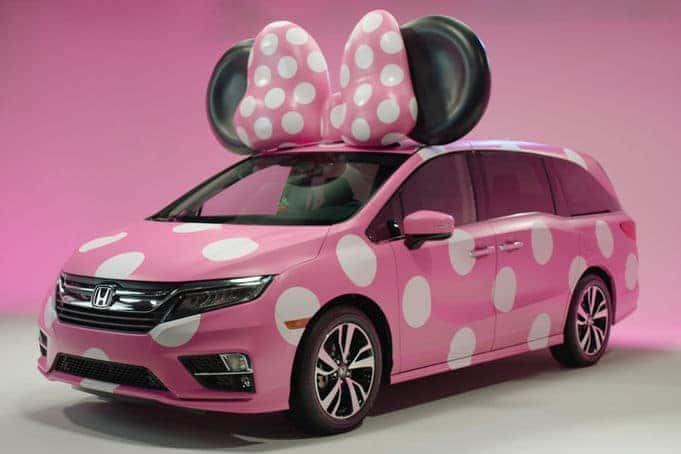 The Honda Odyssey has been the best-selling minivan in America for seven years and now it is America's cutest Minnie van.