Buy a Honda Fit — and fit it all in this most versatile vehicle
Looking for a car that provides big capabilities, but prefer it to be smaller in stature? Sounds like you are looking for the Honda Fit, which is a compact car that accommodates way beyond its appearances. This handy hatchback from Tampa Honda is built to fit more than you believe possible.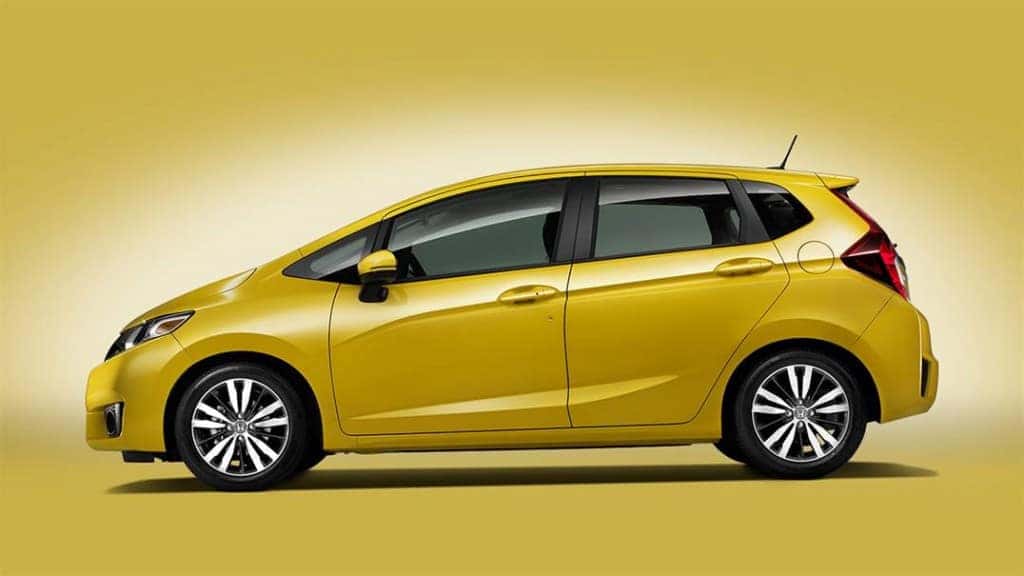 This handy hatchback available at your local Honda dealership in Tampa features a accommodating 52.7 cubic feet of cargo space and four different interior configurations. So go ahead and bring along the pets and the surfboard on your next trip to the beach, because the 2016 Honda Fitcan handle it.
Not only is the latest Fit the most cargo-capable vehicle in its class, it also comes in fun colors like Mystic Yellow Pearl, Milano Red and Passion Berry Pearl that will stand out from the crowd.
Don't worry if you have more people than cargo to carry. The 2016 Fit has a People/Refresh Mode (to go along with its Utility Mode, Long Mode and Tall mode) that can handle up to five people and still give everyone space to stretch out with nearly 40 cubic inches of legroom in the rear. Consider the Fit's 95-plus cubic-feet of total passenger volume, and you've got a compact car that rivals family sedans for space.
This amazingly capable compact uses magic to fit in your crew and your stuff.  Well, sort of. The Second-Row Magic Seat can accommodate anything from people and pets to home improvement materials to plants and other things.
And if you have something long or wide, then simply fold down the rear seat to create a large, flat area for a multitude of things. In fact, with the rear seat and the passenger seat folded down, this versatile vehicle from your local Honda dealership in Tampa can carry items that are up to 7 feet-9-inches long. Fold the rear seat flat and then flip it up to create a deeper cargo space for those taller items that are up to four feet high.
Thanks to its large hatchback opening and low profile, loading and unloading is easy breezy in the 2016 Honda Fit.
Why put it off any longer? Do yourself a favor and visit Tampa Honda today and test drive a 2016 Honda Fit and expand your carrying capacity!