Find your trade-in value & more online with Tampa Honda
Feeling sure that you need a new car, but less sure about how you will afford car payments? Luckily, Tampa Honda has a website chock-full of handy online tools to help you determine financing and auto loan details like your buying power, your trade-in value and much more right from your laptop or mobile device.
That's right, in addition to a great selection of new and used vehicles, your local Honda dealership in Tampa Bay has a website that arms you with the power to set your budget and have a pretty accurate idea of what your monthly car payments would be before you even set foot onto the sales lot.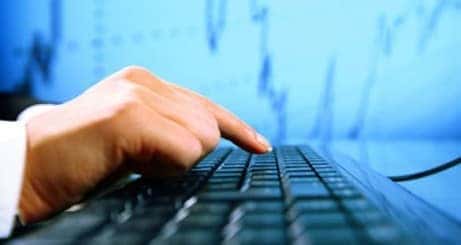 So use the online tools to determine your affordable price range of your next new or used vehicle and then come talk with the Tampa Honda finance staff. They know how to get lenders competing for your auto loan and, thus, get you the lowest rate possible.
Find Your Buying Power
We recommend you start by using our free payment calculator to help you determine a monthly payment and total vehicle price that fit within the range you're looking to pay. This is a great tool that can be used a couple of different ways.
Experiment by entering the amount you would like to pay each month. Then simply add an estimated interest rate and down payment amount, and the tool will show you the total vehicle price that corresponds to those values. This is a good way to start if you don't have a specific vehicle in mind and just want to see what kind of price range you can afford within your monthly budget.
Furthermore, you can also input the price of a vehicle you want and get an idea of how much you can expect to pay monthly once extras like down payment and interest rate are calculated.
Get Pre-Approved Fast
Go ahead and get pre-approved for an auto financing from the comfort of your home or through your mobile device. Simply fill out our simple form and wait for the reply. This is a perfect place to start if you've already found a few vehicles that fit your budget and you're ready to go for a test drive. For many buyers, the pre-approval is a first step toward securing an auto loan.
Determine Your Trade-In Value
You might already have a sizeable down payment in the form of your current vehicle. How much you can expect to get for your trade is a key part of setting a budget for buying a new car. As your local Honda dealership, we offer online and onsite trade appraisals that only take a few minutes. Use the Black Book trade-in value tool on our website lets you gain valuable information so you can set your budget and start test driving today.
So what are you waiting for? You can start researching all your auto financing needs right there at home in your pajamas. Then come see the Honda financing experts at Tampa Honda to maximize the potential value you can get from an auto loan.