Honda Lease Return FAQs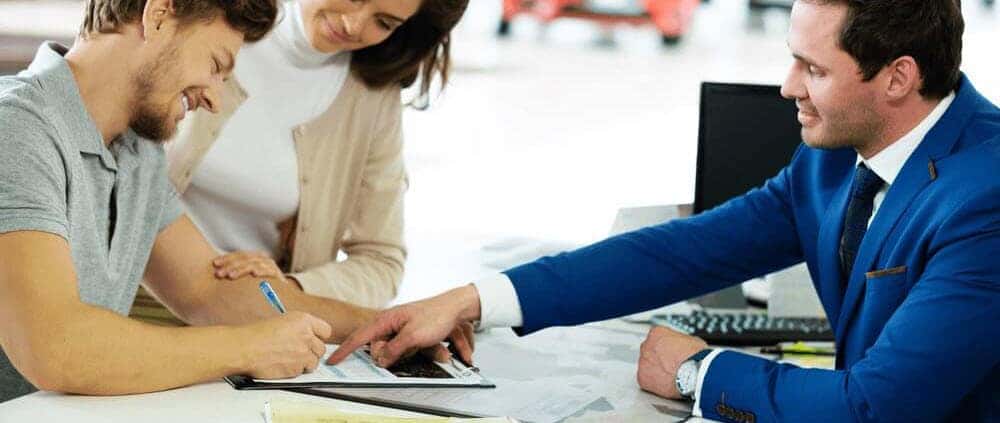 Is your lease about to mature? Have you been searching for a "Honda lease return near me?" At Tampa Honda near Tampa, Citrus Park, and Lutz, FL, you can return your leased vehicle to our dealership! However, if you need some guidance before return day, our team has put together a few frequently asked questions for you.
Below, we list a few of our most asked questions about Honda lease returns. If you have another question we haven't answered, feel free to give us a call. Let's get started.
---
Q. Do I have to return my lease?
When your leasing term comes to an end, you have three options: return it, buy it, or extend it. Let's explore your options more below.
Return Your Lease
If you choose to let go of your current lease for a new vehicle, all you'll have to do is prep the ride for inspection and then hand it over to our dealership.
Buy Your Lease
Have you fallen in love with your lease? We understand. You can actually buy the vehicle from us at the end of the leasing term. In that case, you can consult your lease agreement to see the stated purchase price.
Need guidance about how to proceed? Our financial advisors can discuss various avenues you can take to help cover the additional costs of the lease.
Extend Your Lease
Let's say your lease is coming to an end soon, but you need the vehicle for a few more weeks while you sort out another lease deal. In that case, you can extend your lease! You'll want to discuss extension with your lessor.
---
Q. If I want to return my lease, how should I prepare it for return?
When you return your lease, your vehicle will be inspected by a professional. To ensure you don't pay any excessive wear fees, you can do a pre-inspection of the interior and exterior of your ride. During this pre-inspection, we recommend doing a thorough cleaning of the interior and exterior.
Exterior: When tackling the exterior, you can wash it from the comfort of your home or take it through the car wash. We also recommend removing any bumper stickers or magnets ahead of time as well. Don't forget to clean the windows inside and out!
Interior: Once inside the cabin, you'll want to vacuum the floors, mats, and seats for crumbs or debris. If there's a stain in the upholstery, you can have a detailer shampoo your vehicle's seats or take matters into your own hands. Make sure you disconnect all personal information from the infotainment system, too!
Maintenance and Repairs
To make sure your lease is running well, take it in for general maintenance before the Honda lease return inspection. Doing so can save money on any damage fees after return.
---
Q. What kind of charges can I receive at the end of a lease?
After your lease is inspected by a professional, you may receive a bill for any of the following reasons:
Mile Overage
Excessive Wear and Tear
Late Charges
Disposition Fee
---
Q. What should I bring along when I return my lease?
Return day is here! When you head to our dealership, be sure to bring both sets of keys with you as well as the owner's manual. At this time, we also recommend collecting all maintenance receipts and records in case you need to dispute any charges.
---
Have Any More Lease Return Questions?
When it comes time for you to return your lease, you can bring it to Tampa Honda near Tampa, Citrus Park, and Lutz, Florida. If you have any other questions, feel free to give us a call at any time before return.