Honda Pilot is versatile SUV with exceptional towing capacity
Adventure seekers can count on your local Honda dealership in Tampa to find the perfect fit in a Honda Pilot, which boasts a towing capacity that gives you the freedom to have more fun on the weekends.
This all-new, incredibly versatile SUV from Tampa Honda combines stout towing with great fuel mileage and seating for up to eight, making a 2016 Honda Pilot the obvious choice for those of us who split time between the work commute, family events and weekend getaways.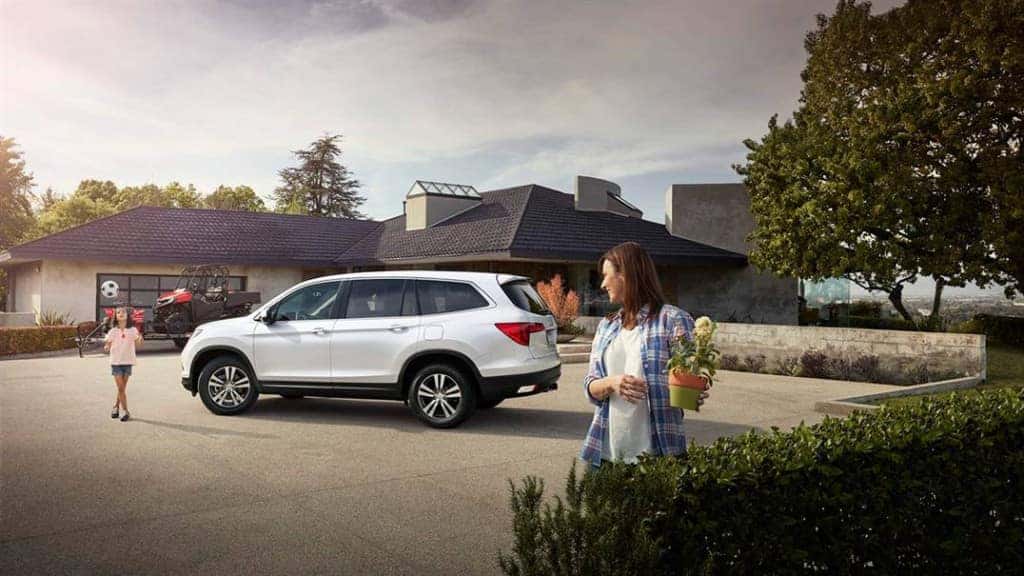 Tow your Big Boy Toys with Ease
Sporting a standard V6 engine with 280 horsepower and 262 lb.-ft. of torque, the 2016 Honda Pilot is a champion at towing. Go ahead and hitch a trailer full of horses and bikes for a trip to the Sydney Dover Trails, or bring along the boat for a fishing trip to nearby Lake Thonotosassa.
The 2016 Pilot allows you to hitch up to 3,500 pounds with the two-wheel drive models, or haul up to 5,000 pounds with the all-wheel drive model.
People & Cargo Capable 
Don't worry, the latest Pilot from your Honda dealership in Tampa is every bit as accommodating on the inside as it is powerful beneath its hood. In fact, Honda engineers and designers have found a way to not only accommodate you and seven passengers, but also create room for an 82-quart cooler in the back cargo space. This will come in quite handy for picnics on the beach at Clearwater Beach or New Port Richey. Have more cargo than people to carry? Fold down the seats and you'll find room for lumber, surfboards, bicycles or whatever else you might be hauling. Even the dogs can have plenty of room to move around in the back of a 2016 Honda Pilot.
Ride in Style with Convenience & Technology
If you have a longer road trip in mind, then the Honda Pilot effortlessly keeps those young rear passengers entertained on the road with the available DVD or Blu-Ray player with flip-down nine-inch LCD screen. It makes the 2016 Pilot a lot like a rolling theater — and will make the trip to Disney World seem much quicker. For added convenience, the ceiling control panel for the entertainment system detaches for use as a remote control for older children and adult passengers.
So whether you need a new vehicle for the carpool with work buddies or for accommodating your adventurous side on the weekends — or both — the 2016 Honda Pilot is the vehicle you want.
Bring the family to Tampa Honda today for a test drive to find out for yourself how perfect this SUV truly is for families and active couples.