Honda Lifetime Warranty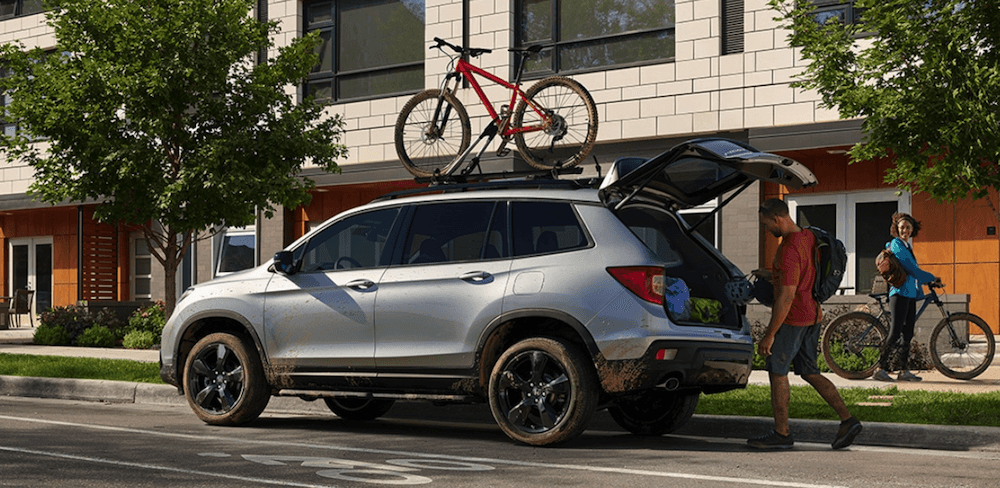 Tampa Honda's Lifetime Warranty is underwritten by Great American Insurance Group. Great American's roots go back to the 1800s with the founding of Great American Insurance Company in 1872, based in New York City. With the Honda Lifetime Warranty, Brandon customers will have peace of mind thanks to coverage that lasts as long as they're behind the wheel, and it comes with many of the brand's new popular models for sale. That way, you can have the right Honda Civic or Honda CR-V lifetime warranty geared toward your specific model and trim. These are some commonly asked questions concerning the Honda Lifetime Warranty in Florida below:
How Long is the Lifetime Honda Warranty?
The Honda Lifetime Warranty is valid for as long as you own the vehicle–for an unlimited time, unlimited miles.
How Much Does the Lifetime Honda Warranty Cost?
Zero. We're trying to build "Customers for Life," so the Honda Lifetime Warranty comes standard with every qualifying vehicle meeting the criteria and is included at no extra charge. Please see details below for more information on qualifying vehicles.
What Does the Lifetime Honda Warranty Cover?
The Honda Lifetime Warranty covers your engine, transmission, and drivetrain system, as well as its many different components.
Is Extra Maintenance Needed to Maintain the Honda Lifetime Warranty?
No extra maintenance is required under the Honda Lifetime Warranty. You must simply follow the manufacturer's recommended maintenance, as referred to in the owner's manual.
Do I Have to Have All of My Service Completed at Your Dealership?
No. Our award-winning service department will certainly exceed your expectations, but you are not required to come here. To maintain the warranty, you must perform the manufacturer's eecommended maintenance and keep your records. It's that easy!
Where Am I Covered by the Honda Lifetime Warranty?
The Honda Lifetime Warranty is good at any licensed repair shop in the United States or Canada.
Is the Honda Lifetime Warranty transferable if I sell the vehicle?
No. The Lifetime Honda Warranty stays with the owner as long as they own the vehicle.
What's the Catch?
There are no catches, hidden fees, or gimmicks. Our dealership provides this product as an added value to our customers for doing business with us. You just have to buy your vehicle here!
Get Honda Lifetime Warranty Coverage at Tampa Honda Today
As you can see, the Honda Lifetime Warranty coverage ensures you continue to get the best performance out of your Honda for years to come. If you have any questions concerning your new Honda, our finance team is here to provide you will of the details regarding leasing, financing, and so much more. You can even learn more about ways you can rely on Honda service and parts to provide a seamless ride on St. Petersburg roads. Contact us today for more information on the Lifetime Honda Warranty and to schedule a visit to our dealership near %%target-city_4%%!
DETAILS OF COVERAGE