Tampa Honda's Lifetime Warranty is underwritten by Great American Insurance Group. Great American's roots go back to the 1800s with the founding of Great American Insurance Company in 1872, based in New York City.
With the Honda Lifetime Warranty, Tampa, Citrus Park, and Lutz, FL, customers will have peace of mind thanks to coverage that lasts as long as they're behind the wheel, and it comes with many of the brand's new popular models for sale. That way, you can have the right Honda Civic or Honda CR-V lifetime warranty geared toward your specific model and trim.
This warranty plan is unique to our dealership and tailored to the needs of our customer base. Still have questions about how the Honda Lifetime Warranty works and what it can do for you and your family? We answer some commonly asked questions concerning the Honda Lifetime Warranty in Florida below.
How Long Is the Honda Lifetime Warranty?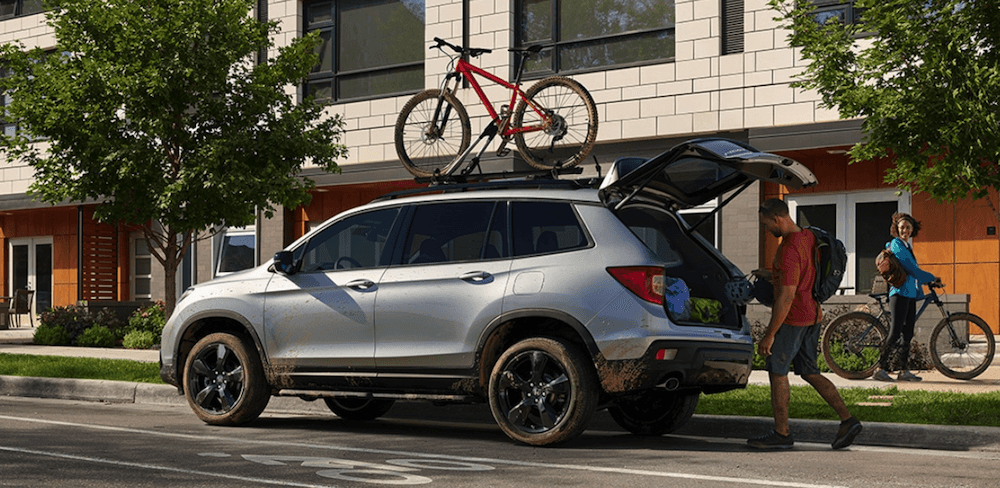 The Honda Lifetime Warranty is valid for as long as you own the vehicle–for an unlimited time, unlimited miles. Whether you drive your Honda for five, 10, 15, or more years, you can continue loving your Honda Lifetime Warranty as much as you love your Honda.
Honda is known for its high-quality and reliable vehicles of all types, and now you can have a warranty that's just as reliable.
How Much Does the Honda Lifetime Warranty Cost?
Zero. We're trying to build "Customers for Life," so the Honda Lifetime Warranty comes standard with every qualifying vehicle meeting the criteria and is included at no extra charge.
We're proud to offer this warranty when you purchase any one of the new vehicles in our large inventory, from sedans to SUVs, coupes to crossovers. Our Honda Lifetime Warranty is also available when you purchase some of our select pre-owned vehicles.
Whether you're looking for a new or a used Honda, we have a large selection of qualifying vehicles for you to enjoy with the Honda Lifetime Warranty behind you. When you're getting both a reliable vehicle and reliable warranty coverage, there's so much to love with every mile.
Please see the details below for more information about qualifying vehicles.*
What Does the Honda Lifetime Warranty Cover?
The Honda Lifetime Warranty covers your vehicle's engine, transmission, and drivetrain system as well as its many different components, such as the differential, axles, and driveshaft. Your Honda vehicle may include one of many available drivetrains, including Front-Wheel Drive or All-Wheel Drive, but whichever drivetrain your car has, our Honda Lifetime Warranty will cover your vehicle.
Is Extra Maintenance Needed to Maintain the Honda Lifetime Warranty?
No additional maintenance is required under the Honda Lifetime Warranty. You must simply follow the manufacturer's recommended maintenance as referred to in the owner's manual.
Your vehicle's maintenance schedule may vary depending on which specific Honda vehicle you drive. In order to keep your vehicle running in optimal condition and maintain your Honda Lifetime Warranty, check the owner's manual for your vehicle's specific service intervals.
You can always consult the team of helpful experts at our service center if you have questions about your Honda vehicle's maintenance.
Do I Have to Have All of My Service Completed at Your Dealership?
No. Our award-winning service department team will certainly exceed your expectations, but you're not required to come here. Under our Honda Lifetime Warranty, you can have your Honda serviced at any repair shop or Honda dealership in the U.S. or Canada.
To maintain the warranty, you must perform the manufacturer's recommended maintenance and keep your records. It's that easy!
Where Am I Covered by the Honda Lifetime Warranty?
The Honda Lifetime Warranty is good at any licensed repair shop in the United States or Canada. We understand that sometimes maintenance or repairs pop up unexpectedly, and we want to give you the freedom to travel from coast to coast, comforted by the knowledge that your warranty is with you wherever you go.
With the flexible coverage of our Honda Lifetime Warranty, you can make memories with your loved ones anywhere in the U.S. or Canada. Whether you're near home or far away on a family road trip, you can still count on your Honda Lifetime Warranty to cover your vehicle when you need it most.
Is the Honda Lifetime Warranty Transferable If I Sell the Vehicle?
No. The Honda Lifetime Warranty stays with the owner as long as they own the vehicle and is unique to vehicles purchased from our lot. If you sell your vehicle and want to purchase a new or select pre-owned Honda from us, we'll still have the Honda Lifetime Warranty available for your next vehicle.
What's the Catch?
There are no catches, hidden fees, or gimmicks. Our dealership provides this product as an added value to our customers for doing business with us. You just have to buy your vehicle here!
Whether you're looking for a Honda vehicle that's new or pre-owned, we want you to leave happy with your purchase, knowing you've found the perfect car or SUV for you and your family and a great vehicle warranty to support you in the years of travel ahead.
Get Honda Lifetime Warranty Coverage at Tampa Honda Today
As you can see, the Honda Lifetime Warranty coverage ensures you'll continue to get the best performance out of your Honda for years to come. If you have any questions concerning your new Honda, our finance team is here to provide all the details regarding leasing, financing, and so much more.
You can even learn more about ways you can rely on Honda serviceTampa Honda Auto Repair & Service and parts to provide a seamless ride on Florida roadways. Contact us today for more information about the Honda Lifetime Warranty and to schedule a visit to our dealership near Tampa, Citrus Park, and Lutz, Florida!
DETAILS OF COVERAGE
The components covered will be the exact same as the Factory "Powertrain" Warranty and including: Engine: Cylinder block and head and all internal parts, intake manifold, timing gears and gaskets, timing chain/belt and cover, flywheel, valve covers, oil pan, oil pump, engine mounts, turbocharger housing and all internal parts, supercharger housing and all internal parts, engine control computer, water pump, fuel pump, seals and gaskets. Transmission & Transaxle: Case and all internal parts, torque converter, clutch cover, transmission mounts, transfer case and all internal parts, engine control computer, sales and gaskets, Front Wheel Drive System: Final drive housing and all internal parts, axle shafts, drive shaft, constant velocity joints, front hub and bearings, seals and gaskets. Rear Wheel Drive System: Axle housing & all internal parts, propeller shaft, u-joints, axle shaft, drive shaft, bearings, supports, seals and gaskets. Valid on any new vehicle purchased from Tampa Honda. Valid on most used vehicles 4 years old or newer and with 75,000 miles or less purchased at Tampa Honda.
*See above for details.