Lowry Park Zoo & 2016 Honda Odyssey: a perfect pair of bests
Lowry Park Zoo in Tampa has been recognized as one of the best zoo's in the country. The Honda Odyssey has been recognized as one of the most family friendly vehicles. Seems like a pretty good match, right?
The fact is that the latest Honda Odyssey from Tampa Honda boasts an impressive amount of interior space and class-leading features like a built in vacuum cleaner that make family trips to the zoo so much easier. It is also a fact that the Lowry Park Zoo was recently voted the No. 1 Family Friendly Zoo in the US by Parents Magazine.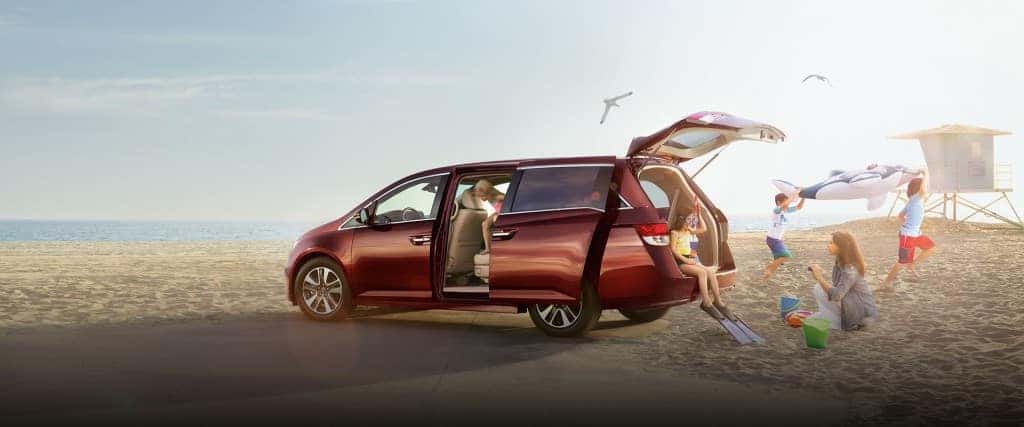 Home to more than 13,000 species and animals, it is no wonder why the local zoo is a favorite pastime of children and family in the Tampa Bay region. Likewise, the 2016 Honda Odyssey can host up to 8 people, meaning you can likely fit your kiddos and a few of their friends on an afternoon adventure to Tampa.
Room for the Whole Herd
The 2016 Honda Odyssey from Tampa Honda is a great mover of people and their stuff. It boasts two rows of rear seating, which makes room for 8 people. The fact that it has more than 170 cubic feet of passenger volume ensures that even if you do have a crew of 8, you won't be sandwiched in like sardines. The 2016 Odyssey can also carry a lot of other stuff too with its 148.5 cubic-feet of cargo volume with both rows of seating folded down.
Cleaning Up the Mess
But a large group of little ones can wreak havoc on the cleanliness of the interior of your Odyssey. Fear not, because Honda has a class-exclusive, handy vacuum cleaner with the Good Housekeeping stamp of approval built right into the certain trims of this family van. Though located in the rear of the van, the HondaVac has a 12-foot hose that can reach every corner of the vehicle, so don't worry if there are wrappers and crumbs scattered throughout from the kids enjoying a snack on the way home from Lowry Park Zoo.
And best of all — the HondVac, co-developed with Shop-Vac®, never needs an outlet and never needs to be recharged. It draws power from the van itself and can operate continuously while the engine is running. It will even operate for up to eight minutes when the engine is off.
So although summer is gone, the weather is still perfect for loading up the little ones for some fun at the Lowry Park Zoo in Tampa. Visit the friendly folks at Tampa Honda today and add a Honda Odyssey to your fleet…and never have to drag out the vacuum from the house again!