If you're in need of reliable Honda parts to keep your
new
or
used car
running at its best, our Tampa Honda team is dedicated to delivering high-quality service to you every step of the car ownership process.
That means delivering genuine Honda OEM (original equipment manufacturer) parts to our customers, whether they're planning a DIY home auto project, need repairs at our dealership, or want to improve their car with new accessories. Shop our Honda auto parts and have them coincide with your next serviceTampa Honda Auto Repair & ServiceTampa Honda Auto Repair & Service visit so your Honda sedan or SUV will be running in top condition as you drive around the Tampa, Citrus Park, and Lutz areas.
Honda Auto Parts To Keep You Moving
Our Honda auto parts department keeps a large inventory of Honda OEM parts in stock at all times. That's because we know how important it is to fit the vehicles we're servicing with genuine manufacturer parts. These aren't just any parts, either—they're parts that meet Honda's high-quality standards. Some of the Honda genuine parts you'll find available at our Honda auto parts center include:
Battery replacements
Windshield wiper replacements
Fluid replacements
Brake pad replacements
Tires
With the help of our parts experts, you'll be able to make sure you get all the necessary parts and fluids you'll need for your specific vehicle! Just let them know which Honda model you drive and also which model year and trim level you have, and they'll get all the specific parts you need for anything you're looking to replace.
Why Get Genuine Honda Parts in Tampa FL?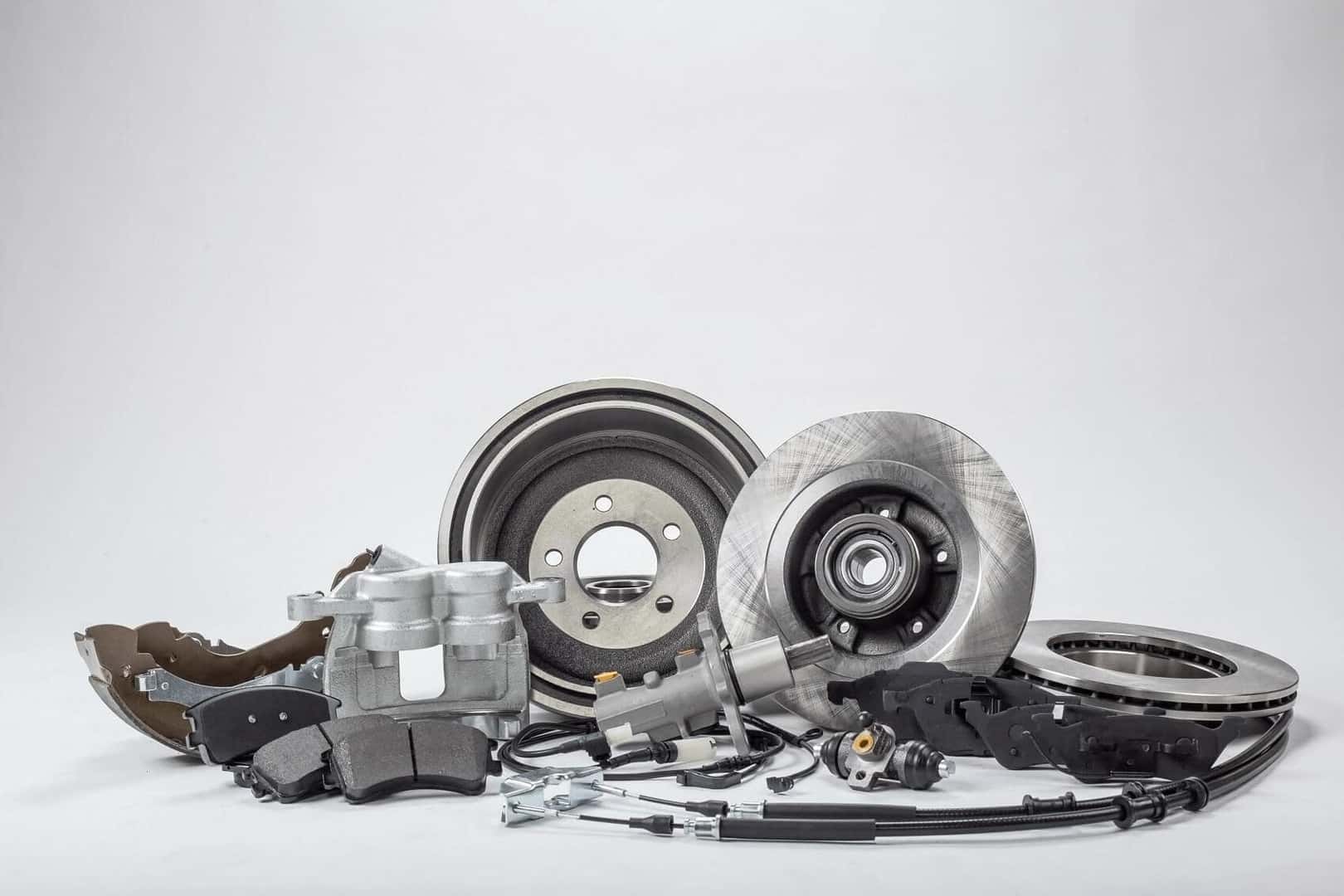 There are many reasons why you'll want to make sure you get genuine OEM parts for your Honda when looking to replace worn components. In fact, using factory parts rather than aftermarket parts can help ensure your vehicle gives you many years of dependable performance.
Aftermarket parts are made to fit all vehicles, while Honda OEM parts come from the same factory as your vehicle. Since these Honda OEM parts are designed to fit your specific vehicle, they'll help keep other parts and systems working at their best, ensuring your vehicle continues to provide dependable performance for many years to come!
These are parts and fluids that have been put to the test to ensure they'll provide excellent performance. By getting Honda genuine parts and fluids, you'll know your car is prepared to provide a safe, reliable, and even highly efficient performance.
Since they're made to factory specifications, they're designed using the latest innovations and with high-quality materials as well. That means, on top of the great performance they offer, they'll also last for many miles. That way, you won't need to have them replaced again any time soon.
2 Ways To Get Your Honda Parts
If you know exactly which parts you need for your Honda, then you can simply order them right online. Just let us know the parts you're looking to purchase and our team will reach out once we have them ready for you to pick up. If you're looking to change the oil in your car's engine or want to replace the battery but are unsure exactly what to get, you can stop by our parts center to have our team assist you.
Our parts experts will make sure you get the right type of fluid your car's engine needs or the right battery size for your Honda. With their help, you'll know all the exact components needed for any services you're looking to have done.
Get Any Accessories You Want for Your Honda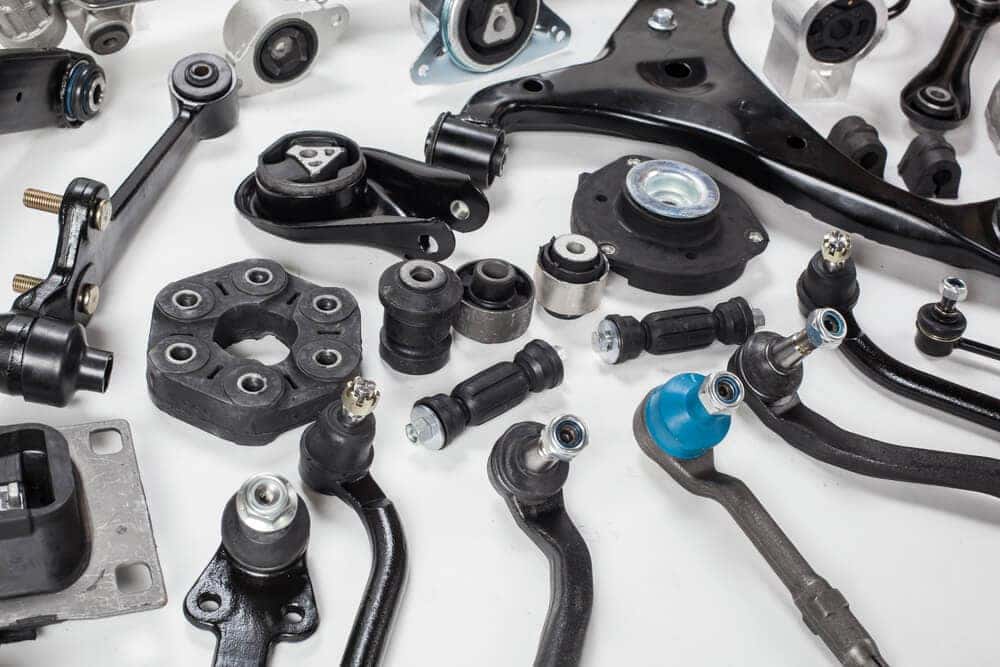 Beyond helping you find the right replacement parts for your Honda, the team within our parts center can also help you obtain any accessories you're looking to add to your vehicle. That includes a list of options, from added exterior styling to more interior utility and even various electronic systems.
You can add a cargo net to the trunk of your Honda to make it easier to secure your groceries or other items you're transporting. Get all-weather floor mats added inside your Honda, too, which keeps the interior more protected and makes cleaning after a day out on the beach much easier!
You can even get carriers that go on top of the roof of your Honda Pilot. That way, you can fit the whole family's luggage on the roof inside this secure carrier while still having plenty of room inside for everyone to sit comfortably.
No matter what type of Honda accessories you want, just chat with a member of our team to get the exact items you need for your model. When you come pick up your accessories, you can even have our trained technicians install them for you. That way, you'll have the peace of mind knowing they're being properly installed. Plus, it will be done quickly, so you can get right to enjoying the new accessories you've added to your Honda!
Order Your Honda Parts at Tampa Honda Today
As you can see, our dealership offers plenty of Honda auto parts perfectly designed to maintain the exceptional performance of your Honda. Whether you're considering maintenance, repairs, or accessorizing your vehicle, you can ensure you're getting the right product here at our Tampa Honda parts center!
Order your Honda parts online directly from our parts department now, and we'll give you a call as soon as your order is ready to pick up. You can also take advantage of our Honda dealer parts specials or check out our Honda auto parts tips and tricks about how to take the best care of your vehicle so you'll continue to get reliable performance out on the roads of Tampa, Citrus Park, and Lutz. In the meantime, if you have any questions about any of our Honda dealer parts, don't hesitate to contact the team in our parts department directly or stop by to visit us!