As a full-service Honda dealership, we're here for you long after you first leave our lot in your new or used Honda. Among our team of professionals, the experts within our service center are ready to help drivers like you in the Tampa, Citrus Park, and Lutz area any time they need routine automotive maintenance or a more complex repair completed. If you're looking for a trusted place to have your Honda serviced, learn more about what we provide for you here at our
Tampa Honda
service center!
Honda Auto Repair & Service in Tampa Florida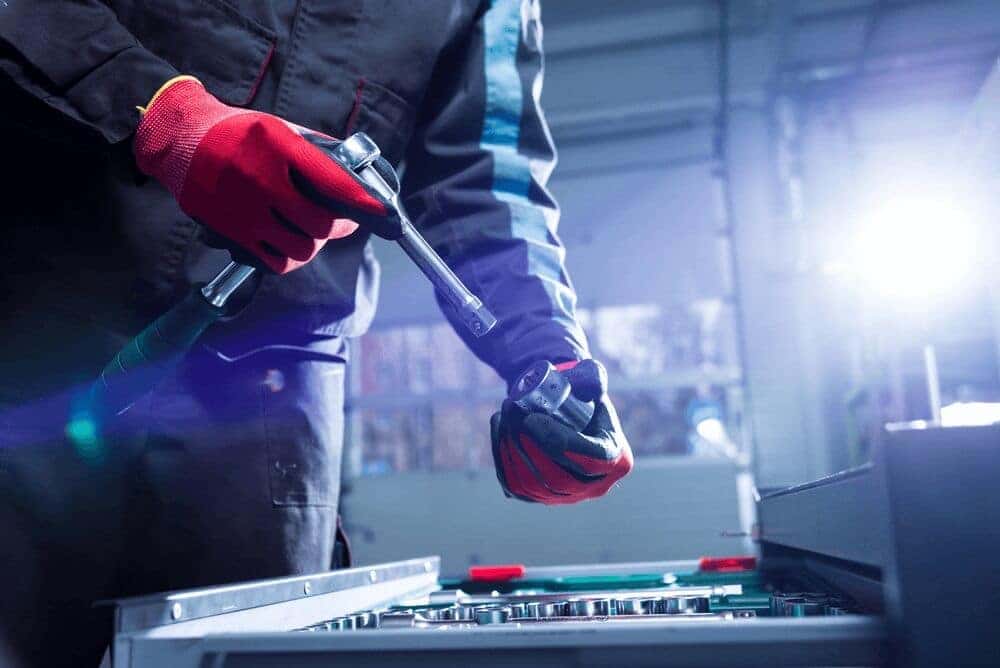 The team in our Honda service department understands that service after the sale is every bit as important as the sale itself. Our service is an ongoing commitment that begins the moment you arrive at our dealership and continues long after the handshake and the drive home in your new or used Honda.
Whether it's a tire rotation, a transmission flush, a new Honda battery, or an oil change, our technicians are committed to doing the work right the first time—and performing the work at a reasonable price with affordable rates and rotating service specialsTampa Honda Auto Repair & ServiceTampa Honda Auto Repair & Service.
We'll make sure to cover all the regularly scheduled maintenance your vehicle needs. This includes rotating the tires and having the brakes replaced when needed. Doing so helps ensure you'll get to enjoy driving your vehicle for many years to come.
If you run into any problems, whether your vehicle has been involved in an accident or you've noticed a warning light on your dashboard, you can count on our service professionals to get it taken care of for you. No matter what service your vehicle needs, you can bring it by our service center and know our team can handle anything that's required!
A Team of Highly Trained Experts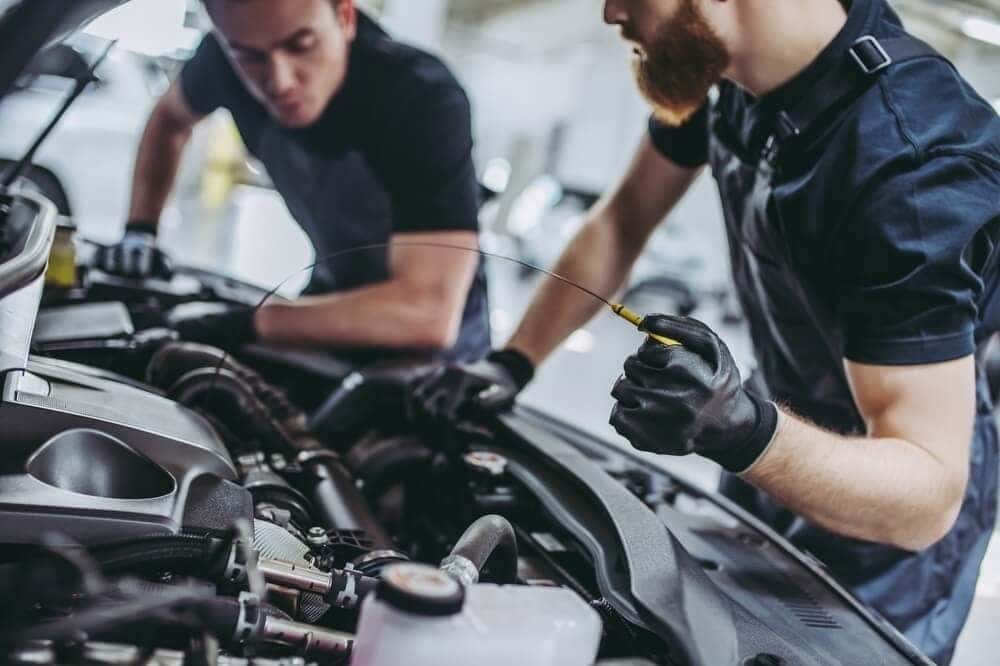 The certified technicians in our Honda service department are well-trained to keep your Honda—and any other vehicle you may have—running just like new. They have decades of combined experience and have completed approximately 275 modules in self-studies and 250 hours of classroom training.
They apply their knowledge, experience, and skills to every kind of work your vehicle might need, from general repairs and maintenance to factory recall work, warranty service, and more. No matter what issue you may run into with your vehicle, they can accurately diagnose the cause and inform you of the appropriate solution to fix it.
When it comes to routine maintenance, they're able to perform all these services properly and quickly for you. That way, you'll get back to driving with confidence that your vehicle is ready to perform at its peak.
How Often Do I Need to Service My Honda?
While each vehicle needs to have certain services done throughout its lifespan, exactly when it's time to have these services scheduled will depend on the vehicle you drive, driving conditions, and various other factors.
Luckily, driving a new Honda means you'll know exactly when to have each of these services completed. That's because your Honda will be equipped with Maintenance Minder. This is a system that gives you updated info on the car's engine oil life and alerts you when other routine services need to be performed.
When you see a message from Maintenance Minder, all you have to do is schedule an appointment at our service center as soon as possible. Then, our technicians will be able to take a look at the specific code your vehicle is displaying through Maintenance Minder and take care of all the services your vehicle needs.
Schedule Honda Service Online

Scheduling your Honda service appointment is a breeze. You don't even have to pick up the phone—just schedule a service appointment online with the click of a mouse. Simply pick the time that works best within your schedule to have your car serviced when it's most convenient for you.
With hours that stretch from early morning to evening throughout the week—plus, our service center is also open on weekends!—we make sure we fit into your schedule when it comes to having your vehicle serviced. That way, you can make it to other appointments and plans you have throughout your week!
Added Benefits Offered by Our Honda Service Center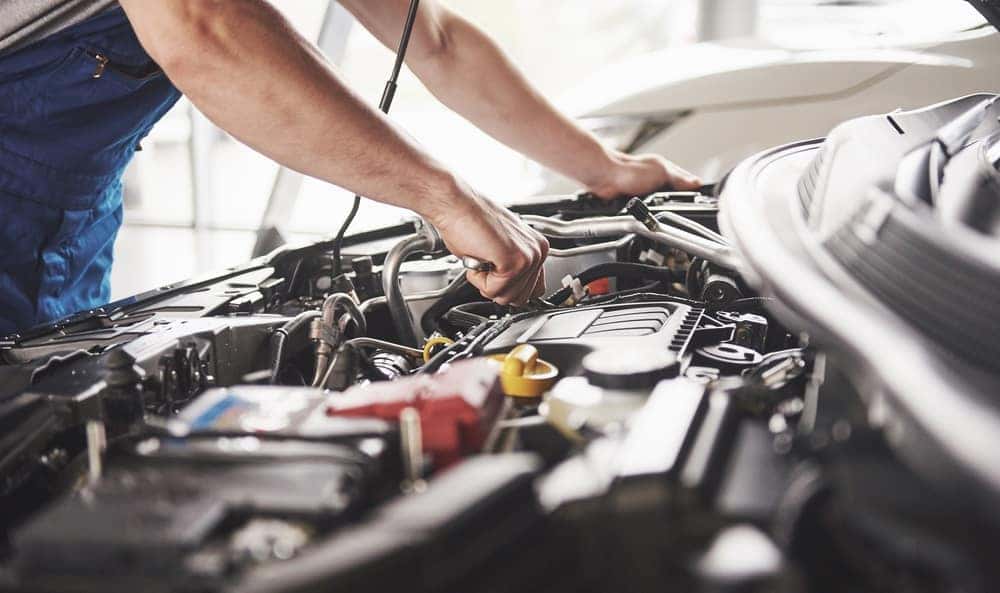 While our technicians get to work repairing and performing routine services on your vehicle, you can relax in our lounge area. Watch TV or get some work done during that time. We even have a kids play area, too, to keep the little ones entertained.
If you do need to get somewhere nearby, such as back to the office or your home, we offer our complimentary shuttle service to take you there. We also want to have your car looking great along with performing at its best. That's why we provide a free car wash when you have your vehicle serviced with us.
Order Honda Parts Directly From Us Online
Do-it-yourselfers can still benefit from our service and parts department since you can order Honda parts and accessories online directly from us and have the quality assurance of a genuine Honda product.
Our parts experts can also help you find everything from the right engine oil for your car to any particular accessories you're looking to add to your Honda. We'll be happy to install any accessories for you as well!
Where Is There a Honda Service Center near Me?
Whether you're in need of essential automotive service and maintenance or need to have larger fixes completed, you can count on the Tampa Honda service department team to get you back on the roads of Tampa, Citrus Park, and Lutz in no time.
Once you've had a look at our rotation of Honda Service Specials, be sure to plan your next tune-up with us. You can even learn about services covered under the Honda Lifetime Warranty and The 24 Club. Contact us today for more information and to schedule an appointment at our Honda service center!
No-appointment service
Free car wash
Free Wi-Fi
Several spacious customer lounge areas
Kids play area
Fresh baked cookies
Complimentary shuttle vehicle
Work stations with computers available
Multiple flat screen TV viewing areas
Complimentary coffee
Vending with drinks and snacks