Tampa Honda service tips, get the most out of your Honda.
In order to keep your Honda running like new be sure to follow these Honda service tips below. If you have any questions about your Honda please call us at 813-935-8585 and be sure to check our service specials page for monthly coupons.
Honda Service Tips: Brakes
Your vehicle's brakes are one of the most important features and need to be in top working condition in order to maintain safe driving. So if you are wondering when you need to have your brake pads replaced follow these Honda service tips. The biggest sign that your brakes need to be inspected for replacement will be the sound you hear when braking. You will hear a high pitched screeching sound, that sounds is a small metal shim called an indicator. The indicator is giving you an audible sign that your brake pads may need to be changed.  Honda recommends flushing your brake fluid every three years  to maintain top brake performance. At Tampa Honda we offer lifetime warranty on brake pads for $177.83 per axle on Honda vehicles only.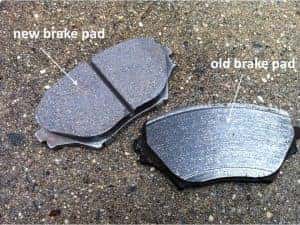 Honda Service Tips: Fluids and Tire Pressure
Fluids will loose their essential protective properties over time,waiting too long between changing fluids can lead to mechanical damages. Be sure to follow these Honda service tips and watch the video below to learn how to properly check your fluids and tire pressure. Honda offers Genuine Motor oil, Antifreeze, Brake Fluid, Automatic Transmission Fluid, and Power Steering Fluid. Genuine fluids are specifically made to protect your Honda's mechanical components so that you can get the most out of your vehicle.
Honda Service Tips: Air Filters
Your engines air filters work to remove dust and contaminants from incoming air before they reach the engine. If these contaminants reach the engine it can reduce performance, increase fuel consumption and cause engine wear. Honda Genuine Air filters are made from advanced materials that optimize airflow and filtration for top performance and fuel economy. For most drivers you will need to change the air filters from 20,000-30,000 miles depending on your road conditions.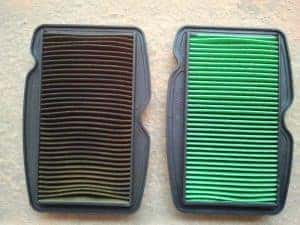 If you are need of service click here to schedule service and to view Honda Maintenance schedule specific to your vehicle click here.